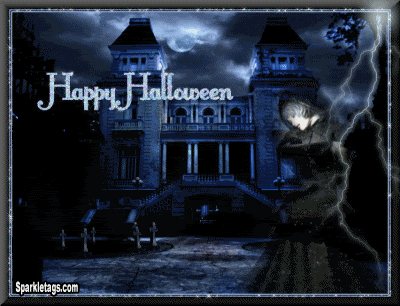 Yup that means Halloween is right around the corner. Halloween is my favorite holiday I love it more than Thanksgiving and Christmas combined(I am sure it has nothing to do with the fact that Halloween doesn't require a family get together lol!)
I love to dress up, I would have loved to be on stage or in the movies. I would love to be a professional extra. I know that sounds nuts but I want to be in the movies and get to play dress up and act but I don't want all the baggage that comes with being a "star" I want to have a normal life outside of "work" hence the idea of being a professional extra. I could be baglady number 3 in scene 4 or I could be mom at the grocery store on the cereal isle, maybe I could be woman in the park that says "Who are you".
I love Fall I think that's another reason for my love of Halloween. I love the change in the colors of the trees, I love that its cool enough to wear my sweaters but not cold. I love that I can have fires in my fireplace, I love to plan warm things for dinners again.
Of course I LOVE to have people over and make all kinds of yummy goodies, to go through the kids bags and say "oh you wont like the bottle caps I better take those off your hands" LOL!
So I say WELCOME October!
HUGS,