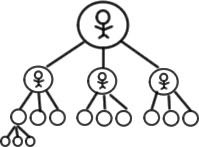 I was checking out all of my great quilt blogs today and I ran across this Pay It Forward idea on Caryn's blog http://piecefulchaos.blogspot.com/
Basically the rules are, the first 3 people to leave a comment on this post will receive a handmade surprise from me within the next 365 days. All they have to do is the same thing on their blog and so on and so forth.
So be quick be one of the first 3 people to leave me a comment on my blog and commit to during the next year sending someone something handmade (Yes I am afraid you do have to have a blog to play)I am excited to play I hope you are too!