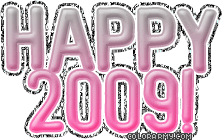 I know its late but it didn't feel like the holiday was over until the kids went back to school today! So woo hoo! Happy New Year!
Its been so dang cold here the last few days its been below zero at night, BLECH!
It started snowing again this afternoon and so I went to get a bundle of wood at the store and slipped in the parking lot (I am going to change my name to Grace) I managed to bruise my whole right side, a big one on my knee another on my hand, a really pretty one on my ribs and one that's going to be a doosy on my hip.
At least I have my fire :O)